Widow's court battle over frozen embryos
20 June 2016

From the section

Health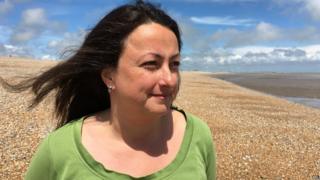 The widow of a Falklands war veteran is going to the High Court in a bid to prevent frozen embryos they created from being destroyed.
Samantha Jefferies, aged 42, from East Sussex, says the embryos represent her "last chance" of having her dead husband's child.
The couple were undergoing fertility treatment, but Clive, aged 51, died suddenly of a brain haemorrhage in 2014 and his written consent for the storage of their remaining embryos has since expired.
Samantha Jefferies, an occupational therapist, told me: "These are my embryos and I believe I should be allowed to decide what happens to them.
"If they are destroyed I will go through the whole grieving process for a second time."