Price inflation: what goes down...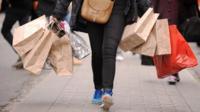 It's 55 years since we last saw prices falling. It didn't last long, and nor is the deflation of prices announced this week by the Office for National Statistics.
Economists will tell you that deflation is generally a Very Bad Thing. Once people start anticipating that prices will be lower in future, they put off buying goods.
That sucks demand out of the economy, and you're into a vicious spiral. As Japan has shown over the past two decades, it's very hard to get out of that.
But economists are agreed that the latest ONS statistics are not a cause for concern. Not yet anyway. The fall in prices is explained by lower food costs, as supermarkets battle for our price-sensitive custom, and lower oil prices.
The purchase of neither food nor fuel is easily postponed. So the spending continues. If you look at new car registrations, they're doing very heathily. If deflation were about to take hold, we'd be putting off buying cars until the price drops.