Lubricating the oil cycle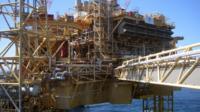 The oil price is on the rise again. Having fallen below $50 per barrel of Brent crude, it's currently trading close to $67.
So while drivers and oil-burning businesses find prices rising a bit (but well below levels seen last summer, when it was $115), is that the crisis over for the oil industry?
No, but it does suggest that the most recent episode of volatility found a floor.
The price is well capable of taking another downward lurch. But as the supply of oil declines from fracked reserves in North America - those being short-term wells which produce for a matter of months before needing re-fracked - then supply and demand are meeting at a higher price than in January.
That shouldn't be a surprise. The first quarter was expected to be the time of maximum supply, before it reduced. That's so long as the Saudis did nothing to throttle back on their production. On the contrary, they increased it a bit.