Universities and Brexit: A degree of uncertainty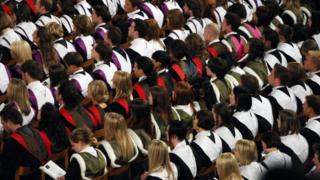 The graduation season is all but over, and those attending the ceremonies have been struck by the high proportion of be-gowned foreign students collecting their parchments.
This week's Audit Scotland report into the state of Scotland's universities draws the evidence together.
It raises some big questions about the sustainability of the current model for funding higher education. It also draws attention to a neglected part of the heated debate about immigration.
And it chimes with a new report from the Fraser of Allander Institute, urging politicians of all hues and parliaments to review all their economic thinking in the wake of the Brexit vote.
The massive challenges aren't ahead, they say - they're already here.
Read full article Universities and Brexit: A degree of uncertainty