A new shape to the state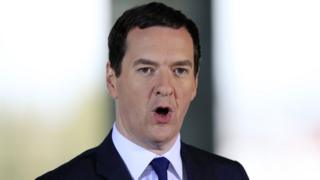 The season of mists and low-hanging fruitfulness is past. The autumn statement has a more wintry chill to it this year.
That is because it is accompanied by George Osborne's second spending review, setting out the path of public spending and departmental allocations until 2019-20.
And after those low-hanging fruits - the easier wins - have been picked and squeezed, the next five years look like presenting a tougher challenge.
This is more like taking a chain-saw to branches, and perhaps chopping down some of the trees of state.
What it is likely to signal is a fundamental re-shaping of the role of the state. And as the state is becoming politically and fiscally fractured, that puts strains on the re-shaping north and south of the border.
Health protection