Putting money on Indyref 2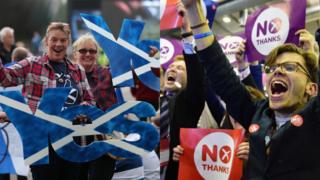 It was the economy wot won it, and lost it. On identity, emotion, enthusiasm, optimism, organisation and so much more, last year's referendum on independence was heavily weighted in favour of the "Yes" side.
But on the economy...? Well, the debate rages on, but the polls tell us it was the economy that made the difference.
Was it the Better Together's strategy of Project Fear?
Post financial crunch, was this the wrong time to ask Scots to take a financial risk? Or conversely, were enough Scots financially content with their lot, under the constitutional status quo?
Did the "Yes" campaign perhaps fail to pin economic failure on Westminster?