The restaurant trade: extra fries with that?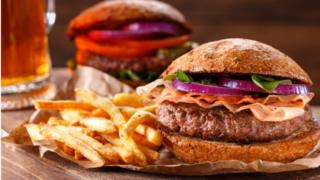 It's December. First day of the Advent calendar. Shops have just had Black Friday and Cyber Monday, and now the delivery firms are facing a mighty logistical challenge.
It's now getting to the busiest, most lucrative time of year for restaurants as well.
Like the shops are realising, deep discounting may not be the way to go. The voucher and daily deals culture, which took off at the back end of last decade, accompanied by the financial crunch, has slowed to half of its peak.
That's according to Peter Backman, a restaurant industry analyst at Horizons consultancy in London. He was speaking to me for the latest edition of Business Scotland, on BBC Radio Scotland, all about the foodservice trade.
He observed that restaurateurs have shifted to more competitive pricing for main dishes, with margins made through selling the extras - a sauce on your steak, extra chips on the side and maybe some olives.
Read full article The restaurant trade: extra fries with that?