Second wind for UK oil and gas?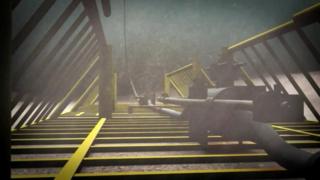 There's a second wind to Britain's oil and gas industry. And it's been in the pipeline for years.
Getting to "first gas" from the Laggan field has taken a long time. The Laggan field was discovered 30 years ago. Nearby Tormore, scheduled to come on stream later this year, was found nine years ago.
While oil fields have been developed and operated in deep water west of Shetland, including Foinaven and Schiehallion, gas production has presented much bigger challenges, both technical and financial.
But now that gas is flowing, the £3.5bn price tag for Laggan-Tormore should provide infrastructure for further gas development.
From those funds, a billion pounds worth of pipeline has been laid along the seabed, to which other projects can be attached.