Tareena Shakil: Why British woman is guilty of joining Islamic State group
29 January 2016

From the section

UK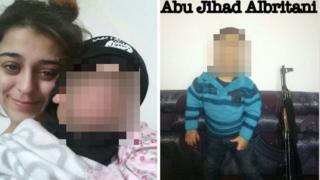 Tareena Shakil has become the first woman in the UK to be convicted of "membership" of the self-styled Islamic State organisation - but she never had a membership card, says she deeply regrets going to Syria, and - in a courtroom twist - told the jury she'd even helped MI5 on her return.
So why did she face this very serious charge and end up with a criminal conviction that could see her in prison for 10 years?
She is among approximately 60 women and girls known to have gone from the UK to Syria - but she is the first to have faced such serious charges on her return.
Terrorism legislation says that membership of a banned group means to "belong" - but how could "belonging" be proved in the case of a so-called organisation like Islamic State?
Experts say that men swear an oath to IS, but the situation with women is less clear.
Read full article Tareena Shakil: Why British woman is guilty of joining Islamic State group