What's the direction of Tory immigration policy?
6 October 2015

From the section

UK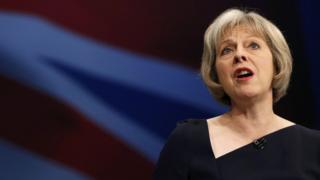 Home Secretary Theresa May has delivered an uncompromising speech to her party conference pledging to crack down on immigration.
But it comes after some very challenging years for the Conservative Party in government which, like its predecessor, has struggled to find policies that have delivered exactly what the public were told to expect.
---
How did we get here?
The British immigration system is a hybrid: in some respects it is extremely tightly controlled. But in others it is almost entirely open.
In 1986 the late Baroness Thatcher, then prime minister, signed the Single European Act which created the European single market.
In 1992, her successor John Major agreed the Maastricht Treaty with other member states, allowing EU citizens to live and work elsewhere according to the single market principle.
Read full article What's the direction of Tory immigration policy?