Cyber-jihadist Babar Ahmad released
19 July 2015

From the section

UK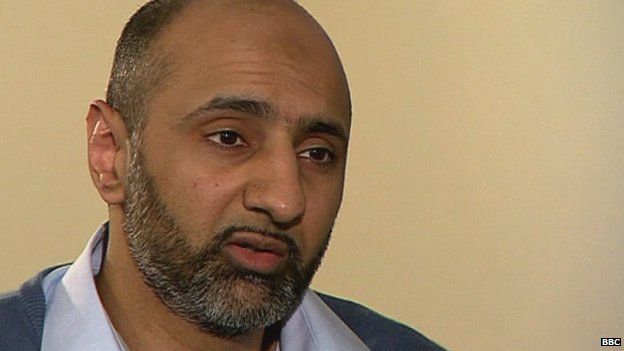 A British man jailed in the US over a website considered to be a key moment in the birth of the internet jihad has returned home.
Babar Ahmad left prison last month and is now back in London with family.
He fought a record eight-year-long campaign against extradition for offences committed in the UK.
British authorities never charged him - but he later pleaded guilty in the US to providing material support to terrorism through his site.
His July 2014 sentence of just over 12 years took into account his time spent in jail in the UK prior to extradition. US prosecutors had sought a far longer term, but the sentencing judge said she could not ignore glowing references in Ahmad's favour, including one written by an influential former CIA officer.