'IS fighter' guilty after trial held partly in secret
13 October 2016

From the section

UK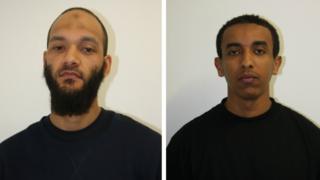 A would-be Syria fighter has been convicted of trying to smuggle himself to the war zone after a semi-secret trial with claims of MI5 harassment.
Anas Abdalla had denied preparing for acts of terrorism by hiding in a lorry at Dover with another extremist.
The Birmingham man claimed he was fleeing unwarranted security services intrusion in his life.
At one point, two police officers were instructed by the CPS not to answer questions about MI5 in open court.
Abdalla was convicted by a majority of 11 to one and will be sentenced at a later date.
Read full article 'IS fighter' guilty after trial held partly in secret