Councillor claims officers 'wield too much power'
25 September 2015

From the section

England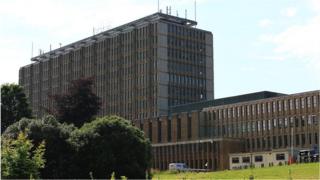 Two events happened in Norfolk this week which may, just may, be a pointer to things to come.
First of all, a high profile UKIP councillor resigned. Stan Hebborn was deputy leader of the party at County Hall. He's decided to stand down because he's become disillusioned with politics.
"I've lost faith in my party and the way things are done at County Hall," he told us.
He complains about council officers who earn too much money, he thinks they spend too much on consultants and believes they wield too much power.
He is also worried the UKIP group goes along with officers' decisions too often and doesn't challenging them enough.
Read full article Councillor claims officers 'wield too much power'