'Pause' hits rail plan for East
26 June 2015

From the section

England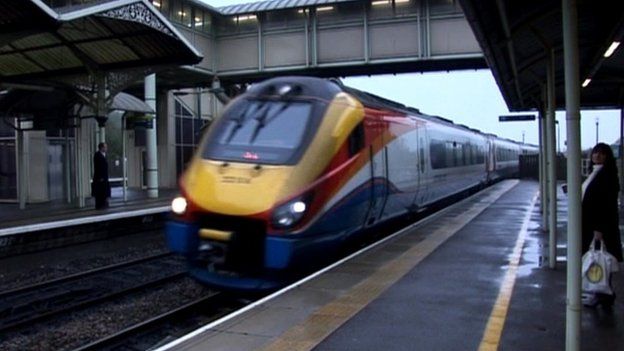 Over the past few years we've written many blogs about first, the campaigns and then, the commitments to improve rail services in East Anglia but should we now be starting to ask how realistic those promises are?
This week Transport Secretary Patrick McLoughlin was forced to announce that some of his much vaunted £38bn rail improvement plan will have to be "paused".
Top of the hit-list is the long awaited electrification of the Midland Mainline which runs through Northamptonshire, Bedfordshire and Luton to London.
It is understood project costs may have gone up by more than £1bn.
"Electrification of the Great Western Line is a top priority," Mr McLoughlin told MPs. "I want Network Rail to concentrate its efforts on getting that right.