Stansted Airport to increase passenger numbers but no new runway
2 July 2015

From the section

England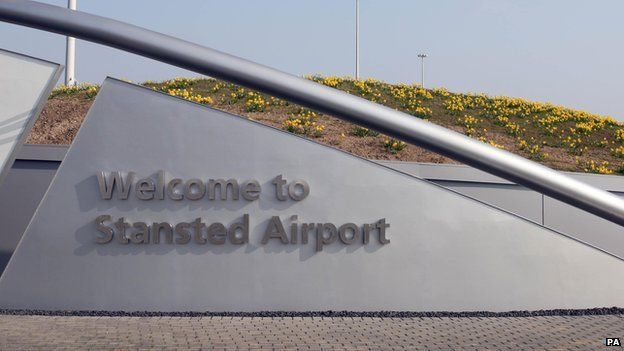 The man charged with finding a solution to the problem of airport capacity in the South East says he expects "significant expansion" at Stansted over the next 10 years but he says there's no demand to build another runway there.
Announcing Heathrow as his preferred choice for a new runway, Sir Howard Davies said: "At the moment Stansted is only carrying 20m passengers where it could take 35m, so the market is telling you that's not currently a preferred solution."
All airports around London, especially Essex's Stansted Airport, and to a lesser degree Luton and Southend, will get much busier, he added.
"Our modelling shows that in the period before the new runway comes into operation, which won't be for at least for another decade, there will have to be significant expansion at the airports which have got the capacity to expand at the moment, principally Stansted. It will be important that other airports around London take the strain."
Sir Howard's report accepts that another runway as well as the new one at Heathrow, may be needed in the UK by 2050 but to the surprise of many observers, he refuses to name a candidate.
Read full article Stansted Airport to increase passenger numbers but no new runway