Election 2015: Time for the east to decide
1 May 2015

From the section

England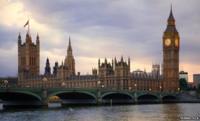 It's decision time. After the best part of six months of campaigning, manifesto launches, policy announcements and big name visits, there's little more that the parties can do. It's now up to people across the east to make up their minds.
"There are more undecideds this year than in 2010," Chris Hanretty from the University of East Anglia said.
"I think one of the problems is that people aren't just deciding who they want in their seat - they're also thinking about who they want to run the country and this year, with all this talk about alliances and coalitions, that's far more complicated.
"I expect the number of undecideds to tail-off rapidly over the next few days as people somehow or other make their decisions."
Third river crossing
We outlined the main issues facing the east in a previous blog and looking at where the "big names" have visited, it's clear which seats the parties care most about.
Read full article Election 2015: Time for the east to decide