Spending Review and Autumn Statement: Big changes for councils in the East
25 November 2015

From the section

England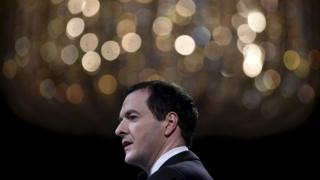 Well, now we know. The planned tax credit cuts that would have affected 338,000 children in the East, according the the Children's Society, have been scrapped.
George Osborne pulled another rabbit out of the hat as part of the spending review this autumn. Police funding won't be cut either and police and crime commissioners are to have more "flexibility" about charging precepts on our council tax bills, although quite what that means isn't entirely clear yet.
The biggest change is to local government, whose entire funding base is to change over the next four years.
Overall, the Department of Communities and Local Government is to take a 29% cut, the chancellor announced.
We are to see the end of the government grant to local authorities, which at present accounts for between a quarter and a third of their finance but councils are on the road towards keeping all their business rates by the end of the parliament.
Read full article Spending Review and Autumn Statement: Big changes for councils in the East