Fixing rural broadband 'not spots'
5 February 2016

From the section

England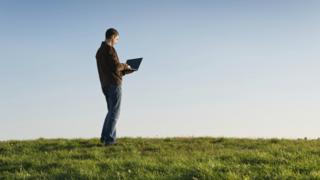 Did the government and our local councils get it wrong when they drew up their plans for the roll out of broadband across the region?
That was the question left hanging in the air after an independent broadband provider from Norfolk gave evidence to MPs at Westminster this week.
The chief executive of WiSpire, a broadband provider set up by the Diocese of Norwich and publishing company Archant, told MPs many rural communities had been deprived of a decent broadband service because all the effort and money had gone into subsidising BT's fibre optic cable roll-out.
"The system that has been put in place has resulted in significant sums of money being put at the disposal of BT," Steve Maine told members of the Culture and Media Select Committee. "This has had an anti-competitive effect, working to the detriment of consumers."
WiSpire's unique selling point is that it uses transmitters in church spires to deliver broadband to hard-to-reach areas.