COP21: Philippines wrestles with climate dilemma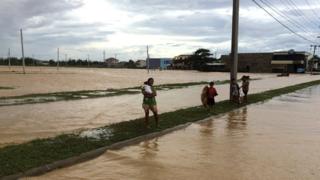 A developing country dubbed one of the most vulnerable to climate change has confirmed controversial plans for more coal-fired power stations.
The president of the Philippines has told the BBC the new coal plants are needed to meet demands for energy.
This comes despite environmental groups and some leading Filipino politicians arguing that coal is one of the biggest contributors to global warming.
Coal emits more greenhouse gas than any other fossil fuel.
And climate scientists have long concluded that burning more coal will undermine efforts to limit the rise in temperatures.
Read full article COP21: Philippines wrestles with climate dilemma