Comet yields 'rich array' of organics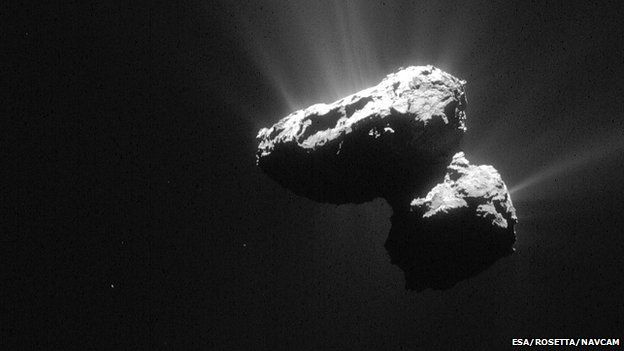 The spacecraft which made a spectacular landing on a comet last year has discovered a rich array of carbon compounds.
One leading scientist has even described the chemicals as "a frozen primordial soup".
This supports the theory that comets may have seeded the early Earth with the ingredients for life.
The findings came after the lander, known as Philae, touched down on comet Churyumov-Gerasimenko 67P in November.
It was dropped by the European Space Agency's Rosetta "mothership" in the climactic stage of a ten-year mission.