Why don't MPs vote for things they [may] agree with?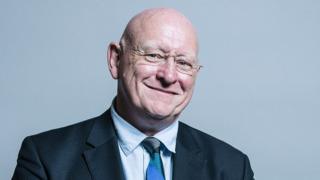 It's a familiar pattern to Westminster veterans. Plaid Cymru propose an amendment to a government bill and challenge Welsh Labour MPs to vote for it.
Labour (usually) refuse to rise to the bait. Plaid Cymru then issue a statement accusing Labour MPs of betraying Wales (or similar).
On Tuesday, Plaid Cymru tried to amend the European Union (Withdrawal) Amendment Bill - (aka 'great repeal bill') to ensure the UK couldn't repeal the law under which Britain entered the European Community without the consent of the Welsh Assembly, Scottish Parliament and Northern Ireland Assembly.
'Derail'
Plaid Cymru insist they accept the referendum vote. "Our amendment was not an attempt to derail Brexit - it was an attempt to make sure Wales and the other UK countries have an equal say on our future," said Arfon MP Hywel Willliams. "Every national Parliament should be involved in this process, not just Westminster."
The four Plaid MPs were joined by their SNP colleagues, 12 Liberal Democrats, one Green and one Labour MP - Albert Owen, from Ynys Mon. They lost by 318 (mostly Conservative) votes to 52.
Read full article Why don't MPs vote for things they [may] agree with?