Bishops: a lot more bovver than a hover for Crabb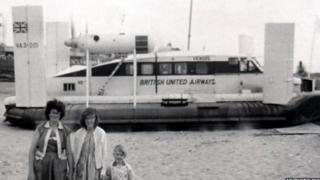 It's not the first time Stephen Crabb has had a problem with bishops.
Two months ago, the Welsh secretary went into bat for the government after more than 80 Church of England bishops accused ministers of an inadequate response to the migration crisis.
Mr Crabb told Sky News "in a sense Church of England bishops criticising the Conservative government isn't really news" before arguing that the response had been one of compassion. He added: "If you go back decades now, if we had listened to the bishops and all of their prescriptions for economic and social policy, we'd probably have debt a lot higher and we wouldn't have the kind of economic recovery we've got."
Now the churchgoing Mr Crabb has a problem with Church in Wales bishops. Admittedly, there are fewer of them but they have added their voices to the chorus of discontent that seems to accompany the increasingly friendless draft Wales Bill on its journey.
Declining to give their blessings to the Bill, the bishops conclude: "Wales deserves, and has asked for, a settlement which is fair and just. What is on offer at the moment is a rather rushed Bill which goes against the spirit of both what the prime minister promised after the Scottish referendum and the desire expressed in the Bill's foreword."
'Kicking'
Read full article Bishops: a lot more bovver than a hover for Crabb