U-turn a victory for us, say most politicians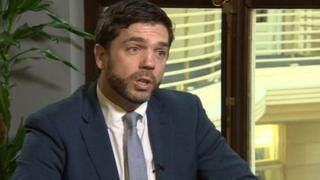 It is, according to Plaid Cymru, "welcome news and a significant victory for Plaid Cymru".
The scrapping of the requirement to hold a referendum before Wales gets limited income tax powers was scrapped in the chancellor's autumn statement/spending review.
Plaid Cymru MP Jonathan Edwards said: "For several years, we have argued that the principle of fiscal autonomy has already been conceded by the devolution of minor taxes.
"This means that a referendum would have been a complete waste of time and resources, and we are pleased that the UK Government has finally seen sense on this matter.
But according to the Welsh Liberal Democrats, it's the Welsh Lib Dems 'wot won it'. Their leader, Kirsty Williams, explained: "The Liberal Democrats in government are the key reason why income tax varying powers are to be offered to Wales and I welcome today's announcement on the removal of a referendum."
Read full article U-turn a victory for us, say most politicians