'The best PM since Attlee' - Jim Callaghan recalled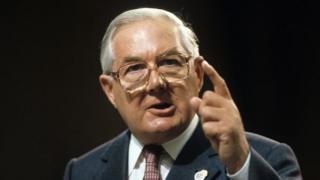 If you're interested in politics and have a spare hour, you could do a lot worse than watch this lecture on the last Welsh MP to occupy 10 Downing Street.
Jim Callaghan, who died in 2005 aged 92, was a Cardiff MP between 1945 and 1987 when he went to the House of Lords.
He became prime minister 40 years ago this year and is the only politician to hold the four "great offices" of the British state - PM, chancellor, home secretary and foreign secretary.
His biographer, historian and Labour peer Kenneth O. Morgan, used his lecture in Speaker's House, to remind his audience of Callaghan's childhood poverty. His father died when he was nine years old and his mother had no pension.
"They were very, very poor," said Lord Morgan. "They were reliant on bread and margarine supplied by the Baptist Church.
Read full article 'The best PM since Attlee' - Jim Callaghan recalled