Lord Kinnock on beards, bullying and a mid-life crisis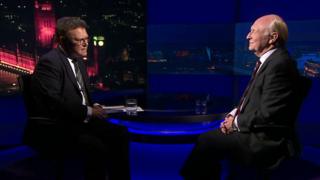 MPs have disappeared for their summer recess. Parliament is almost deserted and there is just the distraction of the Brexit fall-out, a new government and a Labour leadership election to keep Lobby correspondents in business.
With no-one having resigned for days, you may want to fill that politics-shaped hole in your life by catching up on a fascinating Neil Kinnock interview with my BBC Westminster colleague Sean Curran.
In the interview, Lord Kinnock looks back on his upbringing as the son of a miner and district nurse ("a sort of sheriff of north Tredegar" as her son puts it). He joined Labour (against the rules) just before his 15th birthday.
He tells of his unhappiness at Lewis School, Pengam, despite its reputation for educational excellence.
"It was a highly thought of grammar school," says Lord Kinnock, now 74. "Lloyd George called it 'the Eton of Wales' as if that was the greatest flattery.
Read full article Lord Kinnock on beards, bullying and a mid-life crisis