China Week: Zhou charged, the AIIB and a lotus
3 April 2015

From the section

China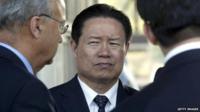 So we now know that China's former security chief Zhou Yongkang will go on trial in Tianjin and we now know the charges he will face.
The important thing to watch here is not so much the corruption counts, or "exchanging power and money for sex", (lurid though these allegations are), but the charge of "intentional disclosure of state secrets".
The Supreme People's Court annual work report said "Zhou undermined party solidarity and engaged in political activities not approved by the authorities". The People's Daily declared him a "traitor to the party".
State media have reported secret meetings between Zhou Yongkang and disgraced former Chongqing Communist Party Secretary Bo Xilai, railing against the formation of factions and cliques.
It looks as if the case against Mr Zhou may centre on the torrid spring and summer of 2012 which saw many strange goings on before the triumphant coronation of Xi Jinping at the 18th Party Congress.
Richest woman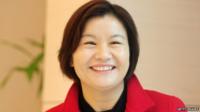 Read full article China Week: Zhou charged, the AIIB and a lotus