Spending Review: Eye on the prize
25 November 2015

From the section

Scotland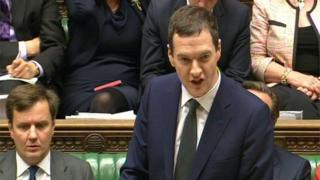 As regular readers of these musings may recall, I regard Lewis Carroll as the greatest of all political sages. Particularly the assertion in one of his works that "everybody has won and all must have prizes."
It was never so true as at Holyrood today when political parties responded to the Chancellor's decision to steer clear of cutting tax credits.
They didn't - quite - start a chant of "prizes, prizes." But certainly everyone was eager to claim the credit for persuading Gideon to change his mind.
It was Labour, apparently, deploying the full might of the Upper Chamber along with other political tools. No, no, it was the Chancellor's former chums in the Liberal Democrats. (Ok, delete chums, insert colleagues.)
How many seats might be lost?
Not at all, not at all. It was pressure from inside Tory ranks. One Conservative muttered to me: "Four words. Ruth talks, Chancellor listens."