Election 2015: Keep taking the pastilles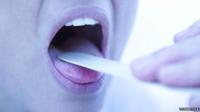 Understandably, our political leaders are beginning to sound - occasionally - a little hoarse. I sympathise: my own consumption of throat pastilles has increased measurably.
However, it is to be hoped that their various voices last out. They may have a bit of talking to do after the election is over. To each other.
Labour's leader Ed Miliband has now ruled out any species of dealing with the SNP. This, of course, builds upon his previous disdain for a formal coalition.
It is to be presumed that Mr Miliband calculates that the Conservative campaign on this issue, aimed at the good and sensible people of England, has the potential to make a difference to the electoral outcome. That would explain his altered emphasis. An SNP deal with the Tories has already been discounted, by both.
This leaves a range of options. One party may win outright, although polls suggest that is unlikely. Either the Conservatives or Labour may seek coalition or an arrangement with another party, perhaps the Liberal Democrats. Or one of the big parties may attempt to govern as a minority, seeking support on individual issues.