Are we on course for indyref2?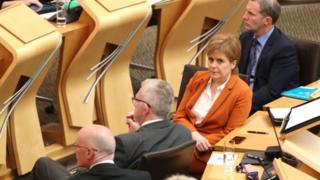 So is that it, then? Are we definitely set on course for an early rerun of the independence referendum? Up to a point, Lord Copper.
Fans of Evelyn Waugh's fine novel, Scoop, will recall that phrase is a circumlocution. It means, in practice, no. Without being too precise about it.
The reason for this Boot-like vacillation? There is seldom much that is certain about politics. And these Brexit times are particularly redolent of disquiet and imprecision.
These notes frequently comment upon the Lewis Carroll nature of contemporary discourse.
You know, why is a raven like a writing desk? Why is a decision of the Scottish Parliament to refuse consent seen as granting it?