Somalia warns of return to piracy
31 August 2015

From the section

Africa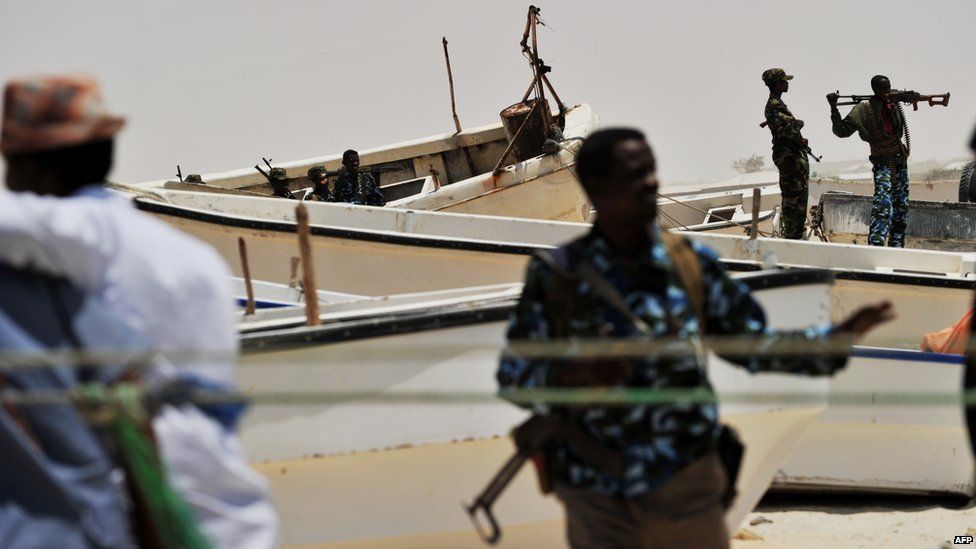 In northern Somalia, government officials are warning of a revival of piracy, unless foreign nations - and the naval armada patrolling the coast - do more to help create jobs and security ashore, and to combat illegal fishing at sea.
At first glance, the ramshackle fishing port of Eyl looked much like it did in 2009, when I first drove down a narrow canyon from the surrounding plateau, accompanied by armed security guards, and walked across the white sands towards the sea.
But this time, the hijacked vessels moored offshore were gone - so too were the conspicuously expensive 4 x 4 vehicles with tinted windows that we had seen racing past us.
"We knew it was wrong. But we did it anyway," said Farah, a man in his 30s, who walked across the beach to show me his fishing boat.
He admitted he had been a shore-based pirate leader in Eyl, running a crew of 23 men who had hijacked a Turkish fishing boat and a South Korean cargo vessel in 2008.