Greece worries weigh on US stocks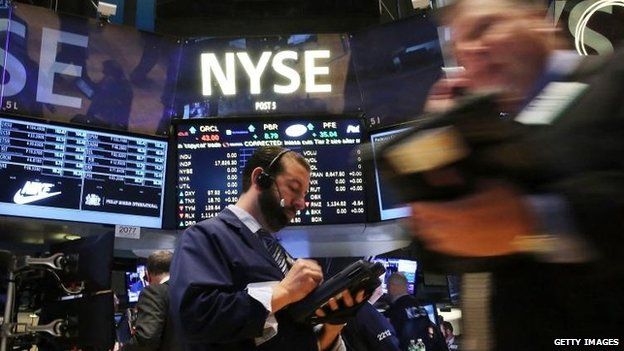 (Close): Wall Street reversed early losses to end higher, as a rebound in US oil prices offset worries about a slowdown in China and the Greek crisis.
The Dow Jones rose 93.33 points, or 0.53%, to 17,776.9, and the S&P 500 gained 12.58 points to 2,081.34, a 0.61% rise. The Nasdaq added 5.52 points, or 0.11%, to 4,997.46.
Nine of the 10 major S&P 500 sectors rose. The utilities index was up 2.48%.
Advanced Micro Devices dived 15.38% on poor revenues figures.
Banking shares were weak, with Citigroup down 1.05% and Bank of America 1.48% down.
Some investors believe the storm clouds over Greece and China may give the Federal Reserve reason to hold off raising US interest rates, or at least slow the pace of their rise.
"The U.S. economy should benefit from lower interest rates and lower oil prices that are a result of a slower China and the Greek crisis," said Paul Zemsky, of Voya Investment Management.