US shares finish higher but ease back from early gains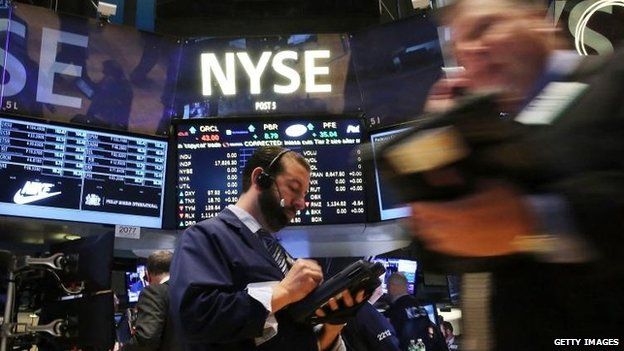 (Close): US stocks eased back after making a strong start to the day on news that Greece had offered new concessions to the country's creditors,
The Dow Jones ended down 0.79% at 17,758 points, while the S&P 500 was 0.69% ahead at 2,077.42.
The tech-focused Nasdaq ended 0.53% better at 5,013.1 points.
Airlines were among the main losers after disclosure that they are being investigated by the Justice Department over possible price collusion.
Airline shares were down across the board, with American Airlines 2.87% lower and United Continental losing 2.49%
Shares in Chubb jumped by 27% after insurer Ace said it was buying the company in a deal worth about $28.3bn.
Teladoc made a big splash on its market debut, with shares of the on-demand medical consultation provider rising 55.7% to $29.59.
Although hopes that Greece might be inching towards a resolution helped buoy markets, uncertainty is still weighing on shares, analysts said.
"It feels to me there's still a lot of money on the sidelines waiting for a resolution," said Brian Fenske, head of sales trading at ITG in New York.