Markets
Nasdaq
As of 17:15 22 February 2018 - Market closed
index value

7210.09
index change:

0.000
index change percentage:

0.000%
Open

7252.47
Previous close

7210.09
52 week high

7505.77
52 week low

5793.83
All market data carried by BBC News is provided by Digital Look. The data is for your general information and enjoy indicative status only. Neither the BBC nor Digital Look accept any responsibility for their accuracy or for any use to which they may be put. All share prices and market indexes delayed at least 15 minutes, NYSE 20 minutes.
Previous close
Latest updates
Wall Street Market Reports
Today 23.02.2018
10:03
Snap: Just a passing fad?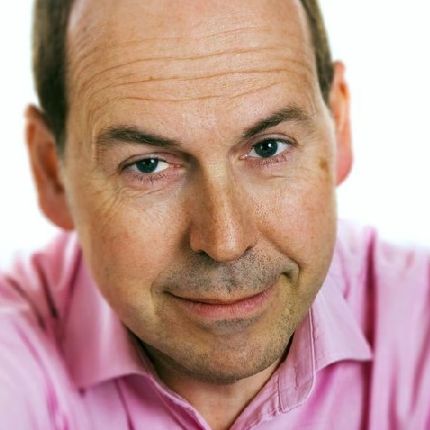 Rory Cellan-Jones
Technology correspondent
The market just doesn't know what to think of Snap or its Snapchat service.
It is either the future of communication - or a social media fad that will last not much longer than one of the messages its army of young users sends.
And that makes a share price which has mostly been built on a very optimistic view of future growth extremely volatile.
Earlier this month it soared by nearly 50% on results that were marginally better than expected - now they've taken a minor tumble because a reality star says the new design is "so sad".
Investors will continue to need strong stomachs - especially when they see how much founder Evan Spiegel is taking home.
06:44
Kylie Jenner tweets cost Snap $1.3bn
Kylie Jenner - the reality TV star best known for being Kim Kardashian's half-sister, or for just being famous - has managed to wipe a lot of money from a firm's stock market value.
After tweeting to her 24.5 million Twitter followers that she no longer used Snapchat, the company that owns the messaging app, Snap, saw $1.3bn (£1bn) wiped off its stock market value.
The TV star posted: "sooo does anyone else not open Snapchat anymore? Or is it just me... ugh this is so sad."
Ms Jenner later tweeted a follow-up: "still love you tho snap... my first love".
Snap's messaging app is facing intense competition from Facebook's Instagram.
The firm has also faced criticism for its November re-design to Snapchat.
Yesterday 22.02.2018
15:05
Wall Street higher in early trading
Major US stock indexes are higher in early trading after St Louis Fed President James Bullard said policymakers would need to be careful not to raise interest rates too quickly.
Hi comments came after Fed minutes on Wednesday showed policymakers were getting more keen on raising rates. Stocks finished lower on Wednesday after concerns about rising inflation resurfaced.
The Dow Jones Industrial Average was up 0.46% at 24,911 points, the S&P 500 was up 0.65% at 2,71 points, and the Nasdaq was up 0.28% at 7,245.
20.02.2018
21:18
Wall Street ends lower
A big slide in Walmart dragged Wall Street lower after the world's biggest retailer reported a lower-than-expected profit and asharp drop in online sales growth in the Christmas period.
Its shares slumped more than 10% in New York.
The Dow Jones Industrial Average fell 1%, the S&P 500 lost 0.6%, and the Nasdaq Composite was almost flat.
16.02.2018
16:30
US stocks extend gains
The Dow Jones Industrial Average has eked out further rises and is now up 131.44 points at 25,331.81.
The S&P 500 has added 12.20 points at 2,743.40 and the Nasdaq is ahead 22.58 points at 7,279.14.
14:33
Breaking
US markets open down
The Dow Jones Industrial Average has opened 41.61 points lower at 25,158.76.
The S&P 500 is off 3.20 points at 2,728 and the Nasdaq is down 12.07 points at 7,244.36.
15.02.2018
21:04
US stock markets close higher
US stock markets closed higher on Thursday.
The Dow Jones Industrial Average was up 1.24% at 25,200 points.
The S&P 500 was up 1% at 2,725.
The Nasdaq closed 0.88% higher at 1,535.
14.02.2018
19:16
Groupon shares fall
Groupon's shares have fallen on the news that the discount deals website failed to meet profit expectations for the first time in two years.
Shares in Groupon fell 11.54% or 0.6 points to $4.60 after reporting fourth quarter net income of $47.7m, a loss compared to the same period in the previous year.
Back to top