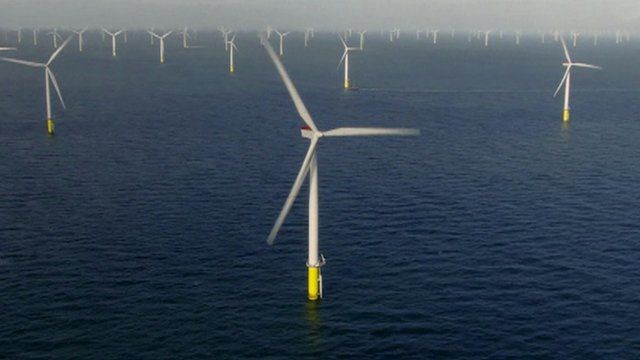 New offshore wind farm: Will the price go up or down?
5 June 2015 Last updated at 11:30 BST
ScottishPower is building a wind farm around 40km off the coast of East Anglia - at a cost of £2bn - to power around half a million homes.
But wind power isn't cheap - so will we end up paying more or less?
The boss of ScottishPower Keith Anderson has been talking to Ben Thompson.