Bayer to pay $14.2bn for Merck's consumer care division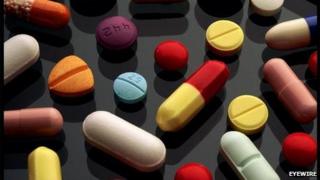 German pharmaceuticals firm Bayer has agreed to pay $14.2bn (£8.4bn) to buy US rival Merck's consumer care business.
Bayer said buying the division, which makes Coppertone sun care products, Dr Scholl's foot health and allergy brand Claritin, was "a major milestone".
Bayer said Merck would separately pay it $1bn in a co-development deal over heart failure drugs.
It said the deal would help it develop sales outside the US.
Bayer also expects to become the second largest player in non-prescription, over-the-counter products as a result of the acquisition.
"With this transaction, we are acquiring leading product brands," said Bayer HealthCare boss Olivier Brandicourt.
Bayer said it expected the integration of the two businesses to generate significant cost savings of around $200m per year by 2017.
It said increasing its commercial presence and rolling out Merck's brands globally would amount to an additional $400m in revenues per year by 2017.