Economic recovery in Europe is not over, bosses say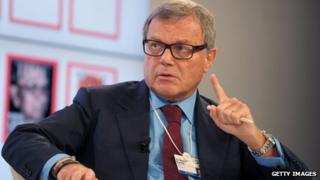 Top leaders at the 2014 World Economic Forum in Davos have warned Europe is not fully out of recession.
They called for a more flexible labour market and a focus on innovation, technology and trade to stop Europe falling behind the US and China.
Axel Weber, chairman at UBS, said after a crisis it was natural to want to "look on the bright side", but that such excitement was "too one sided".
He said Europe's recovery was "lacklustre and uneven".
Mr Weber said: "Things feel better in Europe, They feel better than they are. Europe is not yet back.
"Policy makers should not become complacent at this point in time.
"They should continue in their efforts for structural reforms and fiscal consolidation and they should really do the right things to to lift growth in the long term."
'Horrific' situation
Mr Weber said after fiscal stimulus, technology, trade and innovation would lift Europe fully out of recession.
"Now on all of these fronts you really need to work in Europe because Europe is losing market share.
"The emergence of China is putting Europe under threat. Europe needs to do its homework, to be a big major player in future," he added.
Ken Rogoff, professor at Harvard University said the region's jobless situation was "really horrific".
The region was "severely growth challenged" and "not taking care of its future" in helping its youth, he said.
Mr Rogoff said: "Europe is coming back, but you really can't talk about it being all the way back."
He said an ageing society, coupled with the "scarce resource" of young people in work, was problematic for Europe.
Inflexible labour market
Measures such as writedowns should be taken to address public and private debt "more aggressively", he said, adding "political obstacles" were the reason the debt had not been reduced sooner.
Mr Rogoff warned against leaving the situation "twisting in the wind for five more years" and called for action.
"China could have a slow-down. How would that hit Europe, or German exports?" he said.
Sir Martin Sorrell, chief executive at advertising and media company WPP, said labour market flexibility was a "critical issue" in trying to run a business in Europe.
He said: "President Hollande is trying to do something about that now. Germany adjusted to it pretty much post Lehman."
Action to address the inflexibility was "critically important", he said.