Let pensioners switch annuities, minister says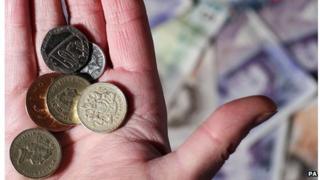 Pensioners should be given the power to switch annuities, Pensions Minister Steve Webb has said.
In an interview with the Sunday Telegraph, Mr Webb suggested switching annuities should be as common as switching mortgage deals.
Retirees buy annuities to provide an income for the rest of their lives.
But insurers told the BBC factors like life expectancy meant annuities were "not as straightforward as a fixed-term mortgage calculation".
'Massive impact'
Annuities are investments and their rates are affected by interest rates and government bond yields, and how long the annuity provider expects their customer to live. Retiring earlier will mean that you need more money for each year you do not work, for example. Some annuities are also indexed against inflation.
Some 400,000 annuities are sold every year. But firms have been accused of confusing customers and charging high commissions.
"There are almost murky things at the point where you buy an annuity," said Mr Webb, a Liberal Democrat. "There are odd percentages going in funny places for no good reason."
Rates for savers have plunged over the past few years, which has led critics to say many people are in schemes that have destroyed the value of their savings and offer poor value for money.
Sales of annuities are expected to double over the next few years.
"When you take out a mortgage, in a few years if rates change you can switch your mortgage," Mr Webb told the newspaper. "But when you take out an annuity, that's it - for life. This could easily be for a quarter of a century.
"Why shouldn't you be able to change your annuity provider so a few years later somebody else could offer you a bigger pension? Why shouldn't you be able to shop around?"
A spokesman for the Association of British Insurers (ABI) said Mr Webb "acknowledges that the changes he is proposing could have a 'massive' impact on the way the market operates".
"Some of these changes could be negative and some positive but it is important that they are well thought through. The industry is keen to contribute fully to the thinking on how we can make the retirement income system work better for savers."
'Poor practice'
A Department for Work and Pensions spokeswoman declined to elaborate on how switching annuities mid-investment would work in practice but pointed to proposals to reshape workplace pensions set out in November.
These include looking at Collective Defined Contribution schemes that take place in the Netherlands and Denmark, where pension assets are pooled together and retirees get an income from the entire pot rather from their own specific contributions.
Shadow pensions minister Gregg McClymont said the coalition government had "repeatedly voted down Labour's proposals made to help savers, when they were proposed as amendments as part of the Pensions Bill last year", including measures to create more competition in the annuities market.
A recent report by the Financial Services Consumer Panel - which works alongside the financial watchdog, the FCA - warned "the many examples of poor practice mean that the general outcome for consumers can be akin to a lottery".
The report said annuity deals have become more complicated and many retirees are entering into them without taking advice.
A recent web tool introduced by the ABI showed that some insurers are offering pension payouts that are up to 23% lower than the leading rates.