Spark Energy 'impersonated customers' to remove 'debtors'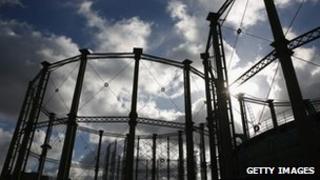 An energy company systematically impersonated its own customers to get them off their books.
Radio 4's You & Yours revealed that Spark Energy offloaded what it called "chronic debtors" to other companies.
Spark's employees were told they could access the websites of the big six firms and use customers' details to "switch" them without their knowledge.
Spark said its terms and conditions made clear refusal to pay could result in a transfer to another supplier.
Based in the Scottish Borders, Spark Energy specialises in supplying electricity at competitive rates to rentals and landlords and has supplied over 300,000 customers.
The business model means tenants do not get to choose their supplier, but that Spark inherits its customers from the property owners.
Targeting people it deemed to be chronic debtors, the firm moved them to new suppliers using a system it called "Consequential Transfers".
The firm used a number of factors to decide whether a customer was unsuitable, including debt, refusal to set up Direct Debits and not establishing a payment plan.
An internal document revealed how a Spark employee could access one of the big six sites and use names, addresses, bank account details, dates of birth and telephone numbers to switch them to a new supplier.
Sneaky
Nick Mayall shared a house with students in Sheffield and said Spark originally chased him for money owed by a former tenant.
He was then confused to receive a letter from Npower saying he was now with them.
He said: "I didn't think it was allowed just to pass on details without the knowledge of the actual customer.
"It's pretty sneaky really... we were never shown terms and conditions."
The industry regulator Ofgem told the BBC they already have an investigation open into Spark Energy and were talking to the company about its findings.
Chris Gauld, Managing Director of Spark Energy, said in 2011, chronic bad debtors had racked up unpaid bills totalling £500,000, and it had tried on average two dozen times to contact them.
He added: "We were a young business and if we hadn't transferred these non-payers and stopped them racking up even more unpaid bills with us, it could have forced us out of business and cost 200 jobs.
"We took detailed legal advice before we very reluctantly embarked on this process but in virtually every one of these cases we've still been left with the debt."
He said customer satisfaction was high, systems had been overhauled and the consequential transfer process had been removed.