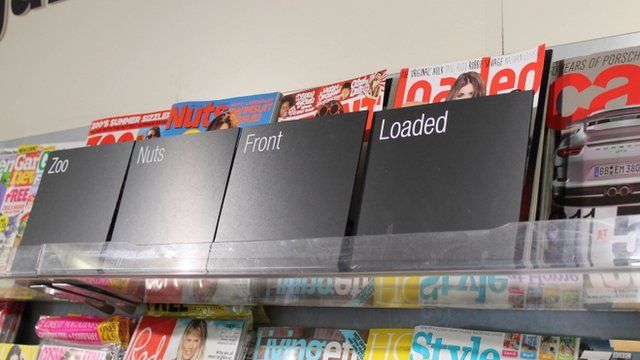 Co-op: Lads' mags 'must cover-up'
29 July 2013 Last updated at 10:26 BST
The Co-operative has announced that so-called lads' mags must be sealed in modesty bags from 9 September or they will be withdrawn from shelves.
The supermarket introduced opaque screens on shelves at the beginning of the month. The Sport newspaper has already agreed to Co-op's request.
The supermarket is following recommendations of the Bailey Review on the commercialisation and sexualisation of children.
Jo Swinson, Minister for Women and Equalities said she hoped other supermarkets will follow the Co-op's lead.
Catherine Higgs, Co-operative food manager policy, told the Today programme's Justin Webb that "this has been an issue for our customers and members for some time."
She said that it was the best way that the Co-op could mitigate young children's exposure to the images on the front of the magazines.
First broadcast on BBC Radio 4's Today programme on Monday 29 July 2013.