Why Cunliffe's appointment to the Bank of England matters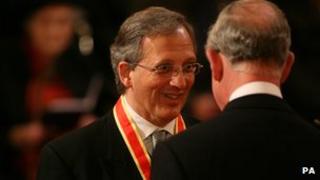 So what does the appointment by the Chancellor of Sir Jon Cunliffe as deputy governor of the Bank of England, with responsibility for financial stability, tell us?
Three things.
1) The Chancellor is seriously concerned that the eurozone bloc will constantly and consistently vote against the UK's interests when it comes to the regulation of banks and financial businesses.
Cunliffe knows the mandarins, central bankers and regulators of Europe better than anyone.
So the thinking is that if anyone can head off new rules perceived as damaging to the UK at an early enough stage, to pre-empt a political battle that Britain can never win (as a euro out, we don't have the votes), it may be him.
2) The Treasury became seriously alienated from the Bank in the dying days of Mervyn King's tenure as governor.
Mervyn King's attack on the Chancellor's new financial guarantees for some mortgage borrowers still rankles.
But more importantly, and as I have mentioned before, the Treasury was incensed that the Bank of England's Prudential Regulation Authority announced the imposition of a new leverage ratio on banks, to strengthen them, in a way that could have seriously impaired the ability of Barclays and Nationwide to provide vital credit.
The announcement was something of a bolt from the blue for the Treasury. And since then there has been a good deal of scrabbling around, to phase in the new requirement for both Barclays and Nationwide to hold additional capital in a way that doesn't crunch their short-term capacity to lend.
The point about Cunliffe is, that as a former Treasury second permanent secretary, he is unlikely to spring such unpleasant shocks on his erstwhile colleagues.
3) The new governor regards a strong, amicable relationship with the Treasury as essential to his ability to do his job.
George Osborne would never have appointed Cunliffe against his wishes.
As I pointed out a few weeks ago, the Treasury was never going to appoint either of the Bank of England candidates, Andy Haldane and Paul Fisher.
Carney did not die in a ditch to alter the Treasury's conviction that this job should not go to a Bank insider.