Philips profits triple on strong emerging market sales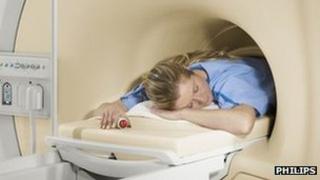 Profits at electricals manufacturer Philips have tripled, helped by a 10% sales rise in emerging markets.
The Dutch firm said demand grew particularly strongly in China, Latin America and Russia, while its US and European markets showed modest decline.
New orders at its healthcare unit, which makes up more than 40% of sales and 70% of gross earnings, jumped 7%.
Falling restructuring and acquisition costs also added to second-quarter net income of 317m euros ($418m; £273m).
That was up from 102m euros in the same period a year earlier and well ahead of analysts' expectations for about 260m euros..
Philips has completed much of its "Accelerate!" restructuring process, with the spin-off of most of its consumer electronics business lines over the last 18 months.
Overall sales rose 2% to 5.65bn euros.
Although sales in its dominant healthcare division were unchanged from a year ago, new orders rebounded strongly as the company rolled out a suite of new ultrasound, CT and MR scanning products.
Chief executive Frans van Houten said the short-term outlook for the sector remained uncertain in its two biggest markets, because of US healthcare reforms and the weakness of the Japanese yen, adding: "We can be a bit more optimistic, but it is certainly not safe waters."
Philips also confirmed that the global shift to super-efficient and long-life LED lighting continued apace.
While overall sales in its lighting division rose a relatively anaemic 2% from a year ago, LED sales jumped 28% and now account for a quarter of the division's revenues.