Billionaire Carl Icahn plans to improve Dell offer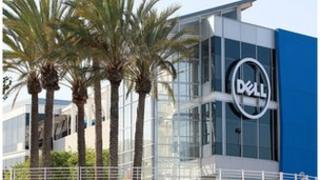 Billionaire investor Carl Icahn is ready to raise the stakes in his bid to take control of computer maker Dell.
Mr Icahn said he plans to improve his $15.4bn (£10.1bn) offer for the company.
In May, Dell's board recommended that shareholders should accept a $24.4bn (£16bn) offer led by company founder Michael Dell.
Mr Dell has pledged to shift the business away from PCs into mobile devices and business software.
Under his plan shareholders will be bought out and the company removed from the stock exchange.
He argues that it will be easier to reinvigorate Dell without the pressure of shareholder scrutiny.
But Mr Icahn and Southeastern Asset Management - who together own 12% of Dell - have been resisting that plan.
They made an alternative offer which was rejected by Dell's board in May.
On Wednesday Mr Icahn said he was prepared to go to court to get a better price for his stake.