AIG and GE Capital face more oversight from US regulators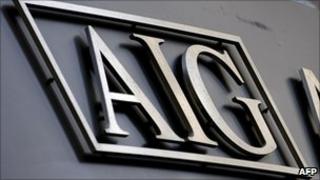 AIG and GE Capital have been given a new status by US regulators which will bring the two companies under greater government oversight.
The "systemically important" label is given to firms considered so big, that their failure could destabilise the country's financial system and economy.
These companies must meet tougher capital requirements and are supervised by the Federal Reserve.
The move does not mean the firms are facing any current financial distress.
The status is given by the Financial Stability Oversight Council (FSOC), which was established to avoid a repeat of the 2008 global financial crisis.
The crisis resulted in various banking and non-banking financial firms either collapsing or coming close to it, triggering fears of destabilization of the financial system and a sharp decline in the overall US economy.
Insurance giant AIG was on the brink of collapse at the height of the financial crisis and was bailed out by the US government, which pumped $182bn into the company.
"These designations will help protect the financial system and broader economy from the types of risks that contributed to the financial crisis," Treasury Secretary Jacob Lew, who also leads the oversight council, said in a statement.
Russell Wilkerson, a spokesman for GE Capital, which is the financial services arm of General Electric, said the company had been prepared for the council's decision.
"We have strong capital and liquidity positions, and we are already supervised by the Fed," he said.
"AIG did not contest this designation and welcomes it," the firm said in a statement.
The two companies are the first non-banking firms to be labelled as "systemically important" by the council which said it will continue to monitor other firms.
"The Council will continue to review additional companies in the designations process, to address remaining threats to financial stability," Mr Lew said.