Insurance add-on offers face FCA review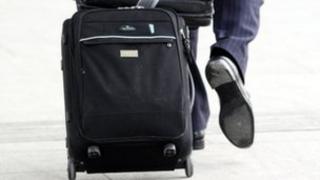 Insurance that is bolted on to the purchase of holidays, cars and gadgets is being put under the microscope by the City regulator.
The £4bn UK market in these so-called "add-on" insurance products has been on the regulator's radar since December.
Now Martin Wheatley, chief executive of the Financial Conduct Authority (FCA) is setting out the review in more detail.
It will look at whether there is a lack of choice and competition.
For example, it will study whether the offer of these insurance products at the point of sale leaves consumers unable or unaware that they can shop around.
Value for money?
Mr Wheatley will tell the Association of British Insurers' conference that the regulator wants to hear the views of the industry and consumers about the products.
Consumers are generally asked whether they would like cover for the item that they have just bought, but are rarely given a choice of different insurers.
The FCA is looking at whether these products represent good value for money and whether consumers know what they are getting with their policy.
"We have called for evidence and approached a number of firms in the market for information," Mr Wheatley will say.
"We are testing whether poor outcomes in add-on sales could reflect particular consumer behaviour traits and firms' responses to them."
The announcement comes after mobile phone insurance providers said they would improve their policies following action from the FCA.
The regulator said that it had found widespread poor practice in the sector, which provides 10 million policies in the UK. Making a successful insurance claim for a lost mobile phone can be virtually impossible, the regulator said.
One firm was fined £2.8m for wide-ranging failures in dealing with gripes about mobile insurance policies.