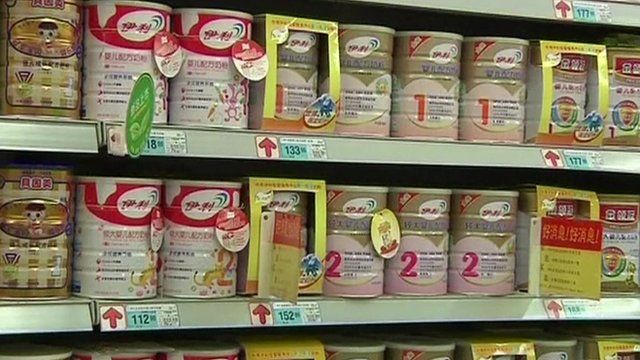 Nestle reduces price of its baby milk in China
8 July 2013 Last updated at 03:00 BST
Parents in China are finding buying baby milk products made by Swiss food company Nestle a bit cheaper.
The firm has announced that it is cutting prices for its infant formula products, after Chinese authorities launched a probe into alleged price-fixing by foreign brands.
Demand for foreign brands has surged in China after tainted milk scandals resulted in distrust of local rivals.
The BBC's John Sudworth reports from Shanghai.