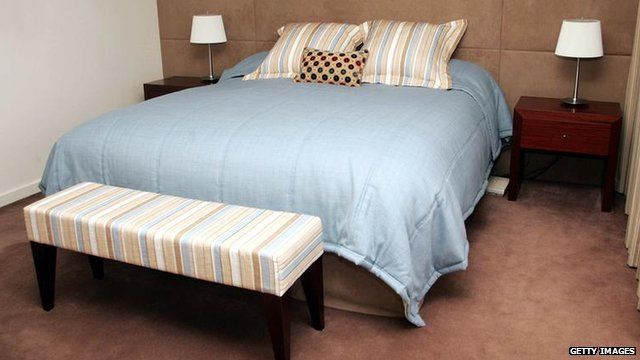 Benefit changes prevent 'overcrowded accommodation'
1 July 2013 Last updated at 10:40 BST
The National Housing Federation has said the consequences of the government's spare room subsidy - or "bedroom tax" - are far worse than they had feared.
They say rent arrears have gone up and some properties are now lying empty as a result of the controversial welfare reform, which was introduced in April.
But Esther McVey, a minister at the Department for Work and Pensions, told the Today programme: "We know there are 1.8 million people on housing lists, we know there's 250,000 in overcrowded accommodation, and we also know there are 1.5 million spare rooms across the country.
"Taxpayers are paying for houses that are too big."
First broadcast on the Today programme on Monday 1 July.