Phone scam targets the unemployed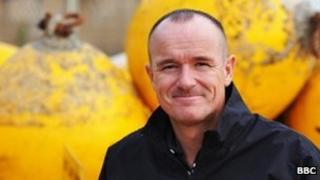 Unemployed people are being tricked into calling expensive premium rate numbers while applying for non-existent jobs.
Jobseeker Karl Lever was charged £40 after he responded to an advert for bar staff in Brighton.
The regulator Phone Pay Plus, which oversees premium rate numbers, has launched an investigation.
It has issued a warning about the potential misuse of some 070 numbers, which can cost up to £1 a minute.
Mr Lever told BBC Radio 4's You and Yours that he had been looking for work for three months as a general manager in bars and clubs in Brighton, but had struggled to find anything suitable. The call, which cost him £40, lasted an hour.
He said: "In hindsight it did feel like they were trying to keep me on the phone for as long as possible.
"Even for a management position they asked a lot of questions."
Vulnerable
After asking about previous employment, experience and even medical history, the call handler ran through scenarios and asked how he would react.
Mr Lever added: "They are targeting vulnerable people who can't afford to be caught out. Many of the bar jobs they advertise are only minimum wage."
In a variation of the scam, jobseekers are sent an email thanking them for their application, but are told to ring an 070 number to arrange an interview.
Twenty four-year-old Christopher Murphy was charged £57 after responding to a similar advert looking for bar workers in Nottingham. He was put on hold and told to wait for the manager but gave up after the third attempt.
He said there should be a recorded warning alerting people to the fact that the call is premium rate, adding: "It it was just a scam. There was no job. It's a way of making easy money."
Calls to 090 premium rate numbers should be preceded by written warnings. 070 numbers do not require them but Ofcom is currently consulting on changes to the regulations.