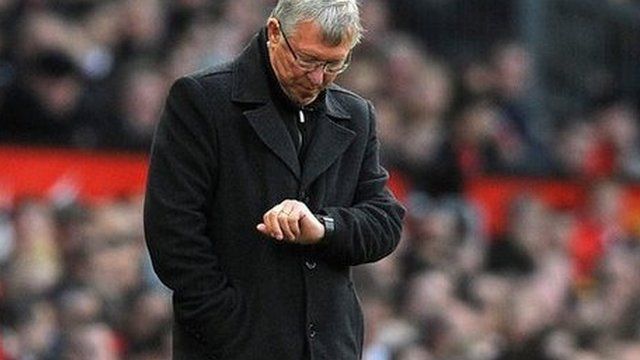 Manchester United shares fall after Ferguson announcement
8 May 2013 Last updated at 17:48 BST
Sir Alex Ferguson will step down as Manchester United manager at the end of the season after 26 years in charge.
The Scot, 71, has won 38 trophies during his reign at Old Trafford and will now become a director and ambassador for the club.
Manchester United's shares have fallen in New York amid concerns about the impact of Sir Alex Ferguson's retirement.
The news was announced while US markets were closed - when trading began the club's shares fell as much as 4.5%.
Michelle Fleury reports from the floor of the New York Stock Exchange.