Government bank share sale chief Jim O'Neil quits UKFI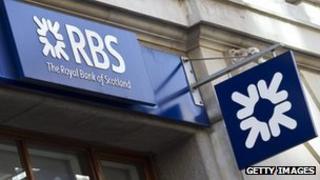 The man tasked with selling off the government's stakes in Royal Bank of Scotland and Lloyds Banking Group has resigned.
Jim O'Neil is leaving UK Financial Investments (UKFI), which was set up to sell the government's shares in the banks.
The government owns 81% of Royal Bank of Scotland and a 39% stake in Lloyds.
The move could endanger the government's plan to sell its stakes by the time of the next election in 2015.
Royal Bank of Scotland and Lloyds were bailed out with £66bn ($101bn) of taxpayers' money during the 2008 financial crisis.
There had been speculation recently that the shares in Lloyds would be sold when they reached a two year high of 56 pence last month. The government considers 61 pence a share as a break-even price for its investment.
Other countries, including the United States, have been able to divest themselves of the stakes they bought to prop up their banks at the height of the financial crisis. Some deals have actually returned a profit to national coffers.
UKFI said it was in the process of finding a replacement for Mr O'Neil.
Mr O'Neil is taking a job with the US investment banking giant, Bank of America Merrill Lynch.