A bit more on borrowing less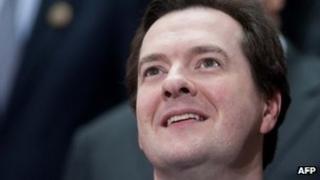 True to form, the borrowing numbers have changed again with the release of the March public finance figures - the last set of monthly numbers for the 2012-13 financial year. And this time the revision has been in a helpful direction for George Osborne.
I pointed out yesterday that revisions had already eliminated the £100m fall in the chancellor's preferred measure of borrowing between 2011-12 and 2012-13.
I also noted that the figures were likely to change again today - and though his critics would be hoping the numbers would go up, it was perfectly possible, on past experience that this year's borrowing would be revised down.
That's what has happened. The new figures show borrowing in 2012-13 (excluding transfers from the Bank of England and the Royal Mail) will be £120.6bn, slightly below the Budget forecast of £120.9bn. So borrowing last year was not £100m lower than the year before but a heady £300m lower - a difference of roughly 0.02% of Britain's GDP.
So the chancellor's fans will say: "I told you so." And most economists will say: "So what?"
Two things worth remembering: first, these figures, too, will change.
The March numbers are especially subject to revision, because most government departments and local authorities don't really know, yet, exactly how much they spent in 2012-13. There's a huge amount of guesswork involved. Which is one reason why the 2011-12 borrowing figure has fallen by more than £5bn in the past 12 months.
The borrowing figure for the last year of the Labour government, 2009-10, fell by a similar amount, just between Alistair Darling's last Budget in spring 2010 and George Osborne's first.
The other point is that even if borrowing is very slightly lower than it was in 2011-12, it is still a great deal higher than the Chancellor planned back in 2010. The 2012-13 borrowing forecast built into his first Budget was £89bn.