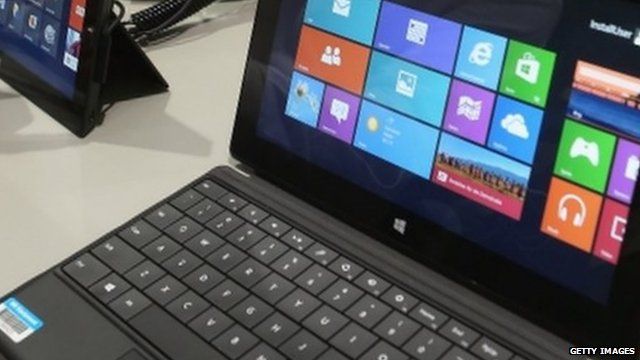 PC sales worldwide have tumbled, data from IDC shows
11 April 2013 Last updated at 09:53 BST
Global sales of PCs fell 14% in the first three months of 2013, the biggest decrease since research firm IDC started tracking the industry in 1994.
IDC said 76.3 million units were shipped, a figure that underlines the appeal of tablets and smartphones as alternatives to PCs.
The firm said Microsoft's latest version of Windows had failed to revitalise the industry.
Technology blogger, Larry Magid, gave his reaction to BBC's World Business Report.