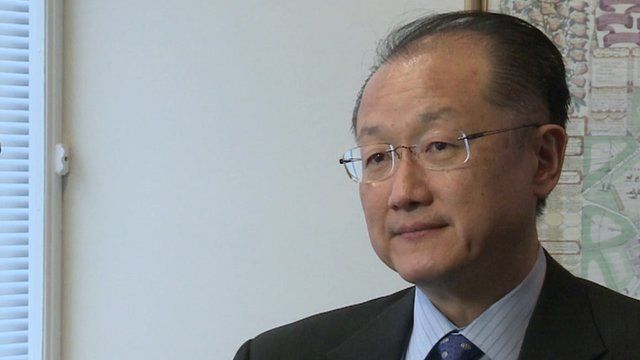 World Bank chief backs BOJ stimulus move
5 April 2013 Last updated at 08:51 BST
The head of the World Bank has said that the Bank of Japan's efforts to try to restart growth are "very welcome".
"A growing Japan is good for everybody. It's very important for the region but it's also important for the entire world," Jim Yong Kim told BBC News.
The Bank of Japan said on Thursday it would double the country's money supply to try to spur growth and halt years of falling prices.