UK services sector grew in January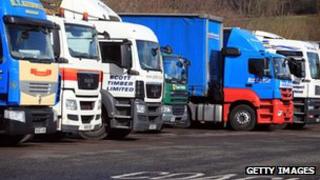 The UK's services sector grew at its fastest pace for five months in January, raising hopes that the economy will avoid falling back into recession.
Output rose by 0.3% in January from December, the Office for National Statistics said.
Compared with a year earlier, the services sector - which makes up more than three-quarters of the UK's annual economic output - rose 0.8%.
The largest contributions came from transport and financial services.
The UK economy contracted by 0.3% in the last three months of 2012, and if it shrinks in the first three months of this year, then it will have fallen back into recession for the third time in five years. An economy is generally considered to be in recession if it contracts for two consecutive quarters.
The services sector, which includes areas such as transport, communication, hotels and restaurants, has grown in spite of weaknesses in the manufacturing and construction sector.
Figures released earlier this month by the ONS showed that manufacturing output in January had fallen by 1.5% from the month before.
However, the latest ONS figures also showed that in the three months to January, output from the services sector was down 0.2% compared with the previous quarter, which benefited from the boost the London Olympics gave to the economy.
Last week, the independent Office for Budget Responsibility, which is used by the government, forecast that the UK's economy would see growth of only 0.6% this year, half what it predicted a few months ago.