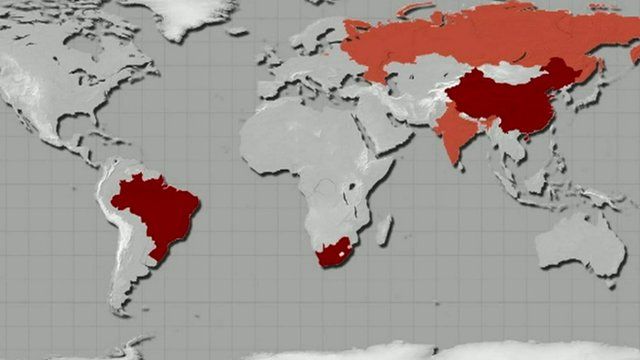 How are Brics economies faring?
24 March 2013 Last updated at 16:54 GMT
The Brics nations are to hold their fifth annual summit in Durban, South Africa.
BBC Correspondents from Brazil, Russia, India, China and South Africa report on how their country's much heralded economies have fared ahead of the meeting.