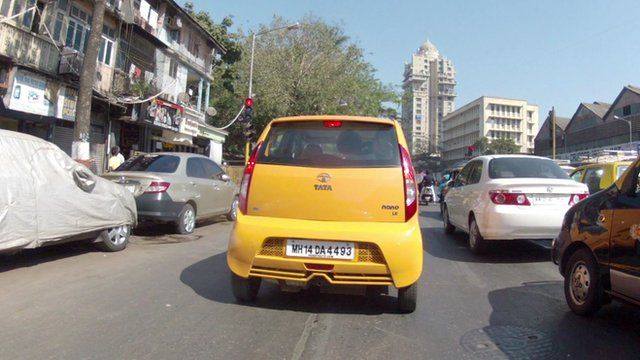 Mumbai driving 'like hopscotch in a minefield'
19 March 2013 Last updated at 00:01 GMT
The streets of Mumbai are seldom quiet - day or night they echo to the sound of revving cars, rumbling lorries and the angry-wasp buzz of auto rickshaws. And then there are the horns.
In a city of 18 million inhabitants there are 1.8 million motor vehicles and the number is growing every day as more drivers take to the roads.
As part of the What If? season, BBC News took a trip around Mumbai with Hormazd Sorabjee, the editor of Autocar India.