China Mobile sees profits rise 2.7% for 2012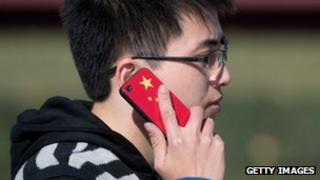 China Mobile saw profits rise 2.7% last year as the world's largest mobile operator increased the number of its subscribers to 710 million.
The state-owned company said net profits increased to 129.4bn yuan ($20.8bn; £14bn), on revenues up 6.1% to 560.4bn yuan.
Competition in China's huge mobile market is growing and costs are rising as companies invest in new technology.
Recent reports have said that China Mobile has been talking to Apple.
The reports have raised hopes that the mobile operator will be able to offer Apple's iPhone.
The demand for smartphones is booming as investment in infrastructure reaches more of the population.
But that has increased competition with the country's two other big operators, China Telecom Corp and China Unicom.
China Mobile said revenue growth last year was mostly driven by its data business.
The company said the number of its subscribers rose by 9.3% to 710 million. Some 87.93 million customers joined its 3G network.