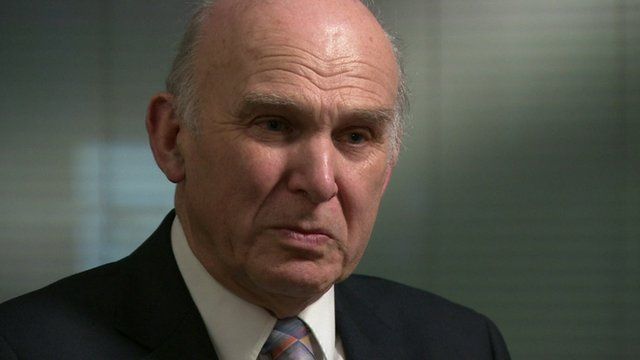 Vince Cable: Nationalising RBS and Lloyds 'tempting'
5 March 2013 Last updated at 10:32 GMT
Fully nationalising RBS or Lloyds in order to boost lending to UK businesses is "tempting", Vince Cable has said.
The business secretary told Newsnight that he would have advocated public ownership of the failing banks when the financial crisis first hit, but it would be too expensive to carry out now.
Mr Cable was speaking after the Bank of England announced that net lending fell by £2.4bn in the final quarter of last year compared with the previous three months.